The Subsidence Forum Elects a new Chair
At this year's Annual General Meeting, Ron Mace (Shire) stepped down as Chair of the Forum as his 2-year term comes to an end. Sarah Dodd (DACBeachcroft) was elected as the new Chair and Liam Hanlon (The Forshaw Group) was elected as the new Vice Chair.
We thought it would be a great idea to get to know our new Chair! Without further ado, let us hand over to Sarah to introduce herself…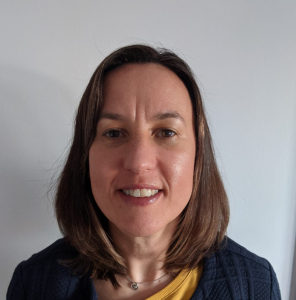 "I'm a partner at law firm DACBeachcroft and have specialized in cases involving subsidence since 2002.  I have worked across the industry from a legal point of view dealing with subsidence claims to domestic and commercial property from both the point of view of the insurer of the damaged property and the tree owner.  The world of subsidence has changed a lot since I started in 2002 and is set to change significantly over the next few years.  Subsidence is a peril which is uniquely affected by global warming and where pressure will be on to stop ongoing subsidence damage but also retain as many trees as possible.
 My hobbies include keeping fit and enjoying the outdoors as well as spending time with my family. A lesser-known fact about me is that I am obsessed by nails and have a little nail bar in my house where I love to pamper my friends whilst we are chatting and catching up. 
My aims and objectives for the forum are 3-fold.  The first is to make increased use of social media channels to get information about the Forum and the subsidence industry as a whole out in order to start discussion.  I am really excited about the prospect of starting a YouTube channel and putting out regular content in a format they will be user friendly for the public.  The second aim is to work with the Vice Chair Liam Hanlon to increase the engagement of industry apprentices with the Forum.  Getting young people into the industry is essential in order to evolve and innovate and be ready for the changing future (perhaps one of them can show me how to post on YouTube!).  Third and finally my aim is to continue to collaborate with other industry groups.  I have started work with I Love Claims and hope both the Forum and I Love Claims can mutually support each other.  As well as that, I have reached out to the London Tree Officers Association and Alarm to increase the public sector involvement with the Forum.
It is exciting to see how the subsidence sector will evolve over the next couple of years.  I have my eye on whether we will have another hot summer this year and then on the Environment Bill going live in the Autumn.  Both things which will affect us all and which I will report on at the Training Day in October.  I hope to see you there."              
We are really excited to have Sarah on board as Chair and we cannot wait to hit the ground running.
To keep up to date with the Forum, be sure to keep an eye on our social media channels which will be updated regularly with the latest news, and events, including the upcoming Training Day webinars in October.
You can find our social media channels here: