The affairs of the Forum are directed by an Executive Committee consisting of the Chairman, Vice Chairman, Immediate Past Chairman and leaders of the Special Interest Groups.
Chairman
Ron Mace – Shire Structures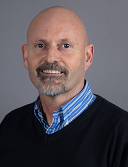 Ron Mace is a Director of Shire & has been for over 30 years. He is a fully qualified Senior Structural Engineer and member of the Institute of Structural Engineers. Ron is responsible for the overseeing of Shire's 4 core engineering services, as well as Senior Engineering input into Shire's more complex engineering projects on a day-to-day basis. Ron is currently serving as Chair of the Subsidence Forum, driving to advance standards, practice, effectiveness and future skill base, while enhancing the profile of the subsidence industry. Prior to that, serving as Vice-Chair in support of the previous Chair. Ron is particularly passionate about developing the skills of the industry through mentoring schemes and apprenticeships to develop tomorrow's Engineers & improve standards by driving best practice.
Vice Chairman
Sarah Dodd – DAC Beachcroft LLP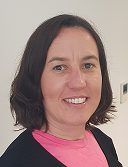 I am an Associate Solicitor at DAC Beachcroft. I head-up our dedicated subsidence team which is located across 3 of our nationwide offices. I manage a team of lawyers who both bring and defend tree root subsidence claims. I trained in the NHS's clinical negligence defence team and, on qualification, moved to a role dealing with property damage claims. I have 17 years of experience in dealing with tree root subsidence claims, including managing claims through prior surge years of 2003 and 2006. Sarah is currently serving as Vice Chair of the Subsidence Forum, supporting Ron Mace as the forum Chair.
Chairs
Past Chairman: Mark Scoble – Oriel Services Ltd
Training & Education Group Chair: Patrick Isaacs – Sedgwick UK
Tree Roots Claims Group Chair: Ian Brett-Pitt – Best Answer Subsidence Engineering Ltd (BASE)
Exec Committee
Ashley Lowe – BWB Consulting
Gary Dalton – Zurich
Giles Carter – BVS Subsidence
Greg Rees – Claims Consortium
John Raftery – Helifix
Karl Evans – McLarens
Liam Hanlon – The Forshaw Group
Mark Lacy – Crawford & Company
Paul Duddle – Catalyst Claims
Rob Withers – ASUC
Shaun Kelly – Hawthorn Estates
Simon Macaulay – Aviva
Steve Wright – Graham High Group
Stuart Chandler – Stantec UK Limited
Tom Griffiths – Constructive Response Limited
Administration Team
Secretary: Lauren Fairley
Membership: Sarah Starling
Marketing:  Chloe Chisholm
Administration: Emma Holt