Please find below the latest news from the Subsidence Forum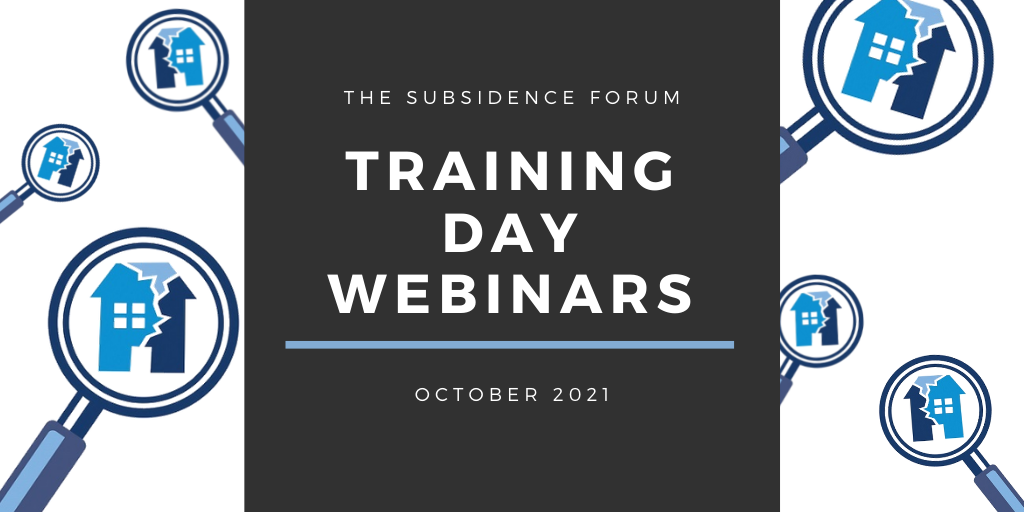 THE SUBSIDENCE FORUM PODCAST – Episode 2 of the Subsidence Forum Podcast is now LIVE!
In this episode, Sarah Dodd, Vice Chair of the Forum, is joined by Ron Mace, the Subsidence Forum Chair, Patrick Isaacs, the Head of Training and Special Interest Groups and Robert Withers, Executive Director of ASUC and Subsidence Forum Executive Board Member.
In this podcast, they discuss some of the questions that were previously asked at the hugely successful Training Day Webinars, held in October this year.
To listen to the podcast, please use this link: Subs Forum Podcast
THE SUBSIDENCE FORUM NEW EXECUTIVE BOARD – At the Annual General Meeting held on the 23rd October 2020, the Subsidence Forum Executive board was elected.
The executive board for 2020/2021 is as follows:
Sarah Dodd – Subsidence Forum Chair
Liam Hanlon – Subsidence Forum Vice Chair
Ron Mace – Subsidence Forum Immediate Past Chair
Ashley Lowe – BWB Consulting
Gary Dalton – Zurich
Giles Carter – BVS Subsidence
Greg Rees – Claims Consortium
Ian Brett-Pitt – Best Answer Subsidence Engineering
John Raftery – Helifix
Karl Evans – McLarens
Mark Lacy – Crawford & Company
Patrick Isaacs – Sedgwick
Paul Duddle – Catalyst Claims
Rob Withers – ASUC
Shaun Kelly – Hawthorn Estates
Simon Macaulay – Aviva
Steve Wright – Graham High Group
Stuart Chandler – Stantec UK Limited
Tom Griffiths – Constructive Response Limited
The Subsidence Forum welcomed some new faces to the board this year and we are excited and optimistic for the future of the Forum working with this executive board.
TRAINING DAY WEBINARS 2020 – The 2020 Subsidence Forum Training Day took place in a different format due to Covid restrictions. The event offered a series of online webinars across three days allowing deleagtes to view in action demonstrations and ask questions to our guest presenters on the day relating to all matters subsdience. To view the webinars please click here